Volume 18, Number 1 (Fall 2017)
We have changed our name and have been moving our website content!
Looking for our Journals?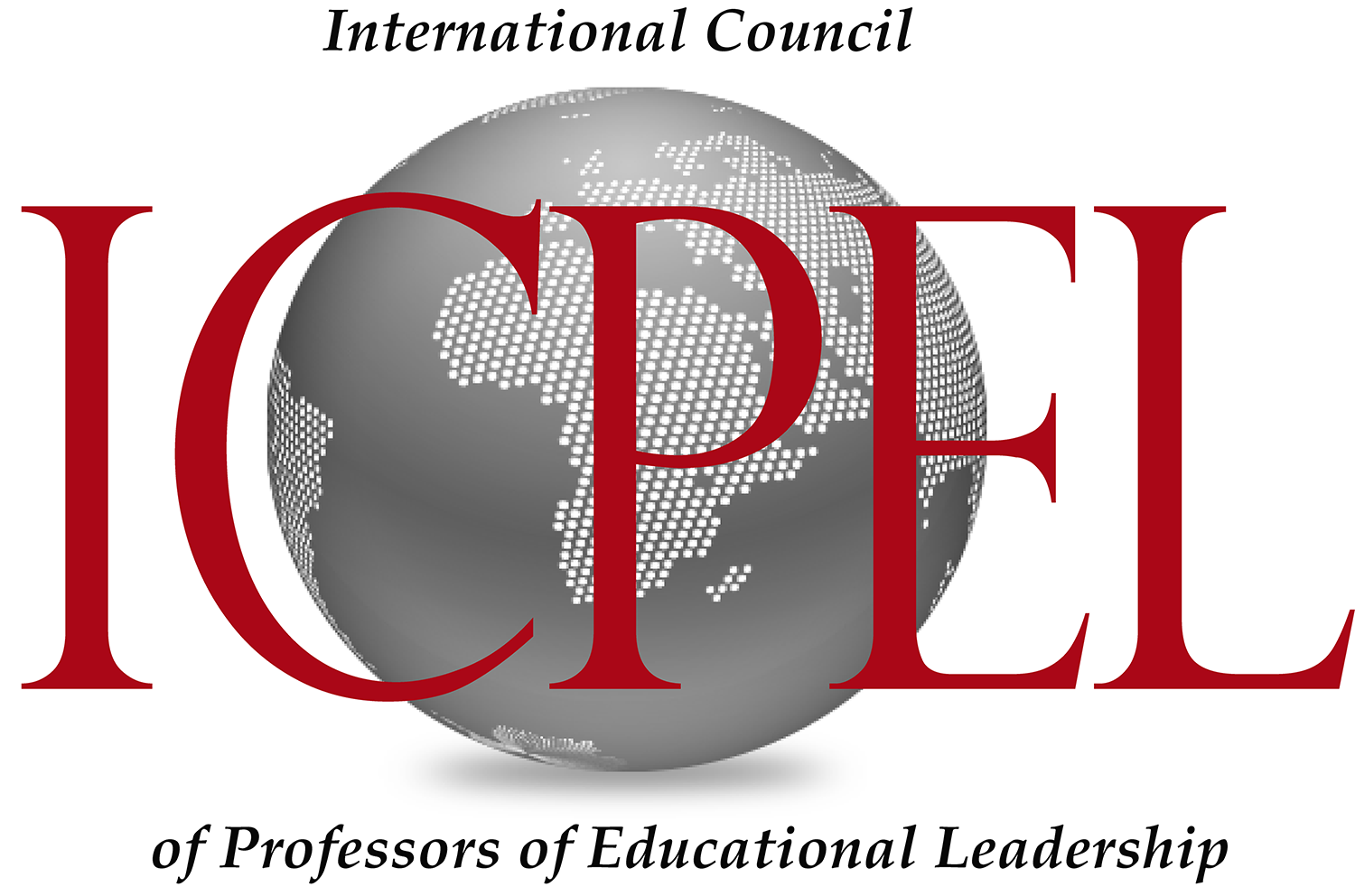 Education Leadership Review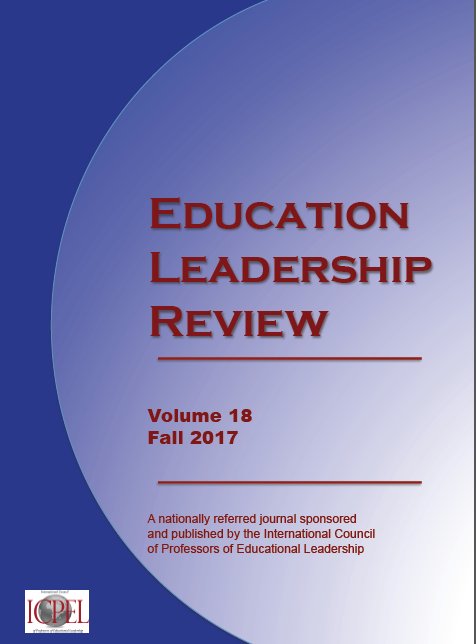 A Peer-Reviewed Journal of the International Council of Professors of Educational Leadership
Editor
Casey Graham Brown
University of Texas Arlington
Associate Editor
Sandra Harris
Lamar University
Assistant Editor
Kenneth Young
Lamar University
ICPEL Publications Director
Brad Bizzell
Radford University
You must login at the right to access our member journal linked at the bottom of the page in a pdf attachment.
EBSCO University Library Subscribers, CLICK Below to Access full text of the - Education Leadership Review Volume 18, Number 1 Fall 2017
Out Over Their Skis: A Study of Principal Preparation Program Policy in Florida

Valerie A. Storey and Jerry Johnson

       1

Creating a Succession-Planning Instrument for Educational Leadership

Christopher M. Parfitt

       21

Teaching Educational Leaders to Move from Moral Reasoning to Moral Action

John Pijanowski

        37

Job Satisfaction: A Study of the Relationship between Right-To-Work Policy and Public School Teachers' Perceptions

David G. Buckman

52

Influence of Mentorship Experiences in the Development of Women Superintendents in Texas as Transformational Leaders

Elaine Howard, Clementine Msengi, and Sandra Harris

67

 
 

The Impact of Spirituality on School Leadership

Mary Zaharis, Paul Sims, Louis Safer, Angela Tagaris, Arthur Hendricks, Kim Sekulich, and Denise Glasgow

81